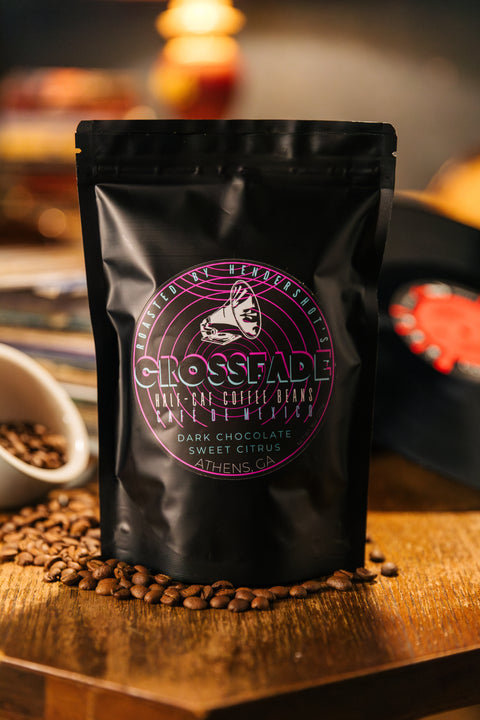 Crossfade Half-Caf Coffee
Discover a unique harmony of taste and energy with our Crossfade Half Caf coffee blend. This extraordinary brew marries the best of both worlds, combining half caffeinated and half decaffeinated Mexican beans to create a perfectly balanced, medium roast coffee experience.
This unique blend is perfect for those who love the rich, invigorating flavor of coffee but prefer a more balanced caffeine kick. Each sip offers an indulgent sensory experience, revealing smooth notes of dark chocolate and sweet citrus that linger on the palate.
Roasted using an eco-conscious, zero emissions electric roaster, Crossfade is a testament to our commitment to sustainability. Each batch of beans is carefully curated from ethical sources in Mexico, emphasizing our dedication to both quality and environmental responsibility.
If you're a coffee lover with a heart for sustainability, Crossfade is the perfect blend for you. Experience the full-bodied flavor of caffeinated beans, paired with the gentle calm of decaffeinated beans. It's the perfect coffee for any time of day, offering a robust flavor profile that's just as enjoyable in the morning as it is in the evening.
Order your bag of Crossfade Half-Caf today and embrace a sustainable, balanced coffee experience that doesn't compromise on flavor.